Is Juvederm Right For Me?
What is Juvéderm?
Juvéderm is a hyaluronic acid compound used as a dermal filler. Juvéderm is injected into the skin with a very fine needle. The results with Juvéderm can often be seen immediately. Juvéderm treatments generally last for about 12 months. Juvederm produces a natural volume under the wrinkle, which is lifted up and smoothed out. The results can often be seen immediately.
The Benefits of Juvederm
Juvederm treatment can smooth out folds and wrinkles
Add volume to the lips
Contour facial features that have lost their fullness due to aging, sun exposure & illness
How long does a Juvéderm treatment usually take?
The Juvéderm injection process generally takes only about 15 minutes. You'll also need to allow time to consult with Dr. Alex prior to treatment. Pre-treatment with numbing medications can take up to 30 minutes.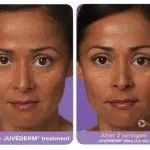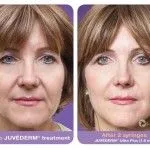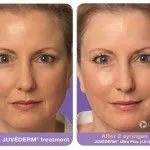 What to do now? Call (818) 935-1833 to schedule your Juvederm appointment with Dr. Alex.
We participate in the Allergan Brilliant Distinctions Program. This is a reward program where you get points for each treatment with Botox, Juvederm, Voluma, Vollure, Volbella or Kybella and for each purchase of Latisse. These points can be used to receive discounts on future treatments. Our patients love saving and we are delighted to help.